Last updated
Mac Browser Love-in
Although I love Firefox for Mac I can't deny that it is very slow compared to other browsers. After reading of the adventures of the Mac browser pimp Jon Hicks I decided to experiment a bit more in my browser usage. Where did I end up? Well in a multitude of places with multiple browsers open!
Table of contents
Safari is great but there are a number of things it doesn't do. Coupled with the fact that many plugins (including Flash) are not yet formally released for Universal Binary it isn't quite everything I want. I found this page on browser speeds for the mac which has some interesting results. Camino is not bad and Opera would seem to be the Daddy.
So what am I using at the moment?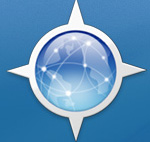 For development I'm sticking with Firefox. Apart from the dreadful moment when you have to test in Internet Explorer (I do that on a windows machine) it has everything I need.
For browsing I'm using Camino. I've found it to be very fast and there are some great plugins available via Pimpmysafari.

I'm also flirting with Safari which is of course an old stalwart and have even been on a few dates with Opera.
If Firefox can get the speed sorted on a Mac I'd probably marry Firefox but until then I am happy to have mistresses all over the browser world.
Have an update or suggestion for this article? You can edit it here and send me a pull request.
Tags
Recent Posts
Listening to BBC Radio with mpv
The BBC publishes high quality 320 kbps HLS AAC streams that can be used to listen to radio from the command-line using mpv. Here are the URLs and some aliases to start listening quickly.

Vim: So long Pathogen, hello native package loading
Vim 8 added a native way to load third-party packages. This means, for me at least, there is no longer any need to use a third party plugin helper like Pathogen.

Linux and Unix more command tutorial with examples
Tutorial on using more, a UNIX and Linux command for viewing the contents of a file or files one screen at a time. Examples of viewing a file, viewing multiple files, searching using regular expressions and opening the file in a text editor.