Last updated
Goodbye Internet Explorer Hacks (well maybe)
I had to do a template today and I took the opportunity to code using no hacks. With the impending launch of Internet Explorer 7 there are going to be many sites that won't render properly because of existing Internet Explorer hacks.
Table of contents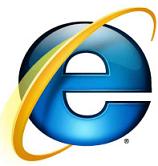 Back in October Microsoft issued a call to action to developers to stop using IE specific hacks. This might seem a little galling especially when every developer spends more time trying to get IE to display things correctly. But they have a very good point. With the release of IE7 the following hacks won't work:
html > body
* html
head:first-child + body
head + body
body > element
With IE7 Microsoft are trying to clean up their act so I think it is fair that developers should clean up their acts too. I code for IE5 up and managed to complete the templates to XHTML and CSS compliance with one stylesheet and no hacks. OK it took me a bit longer but the code is future proofed. Another bonus is that it makes maintaining the site so much easier as you don't have to go through 5 or 6 stylesheets. This is all well and good until the next tear your hair out moment in IE but my intention from now on is to say goodbye to IE hacks! Famous last words….
Have an update or suggestion for this article? You can edit it here and send me a pull request.
Tags
Recent Posts
Listening to BBC Radio with mpv
The BBC publishes high quality 320 kbps HLS AAC streams that can be used to listen to radio from the command-line using mpv. Here are the URLs and some aliases to start listening quickly.

Vim: So long Pathogen, hello native package loading
Vim 8 added a native way to load third-party packages. This means, for me at least, there is no longer any need to use a third party plugin helper like Pathogen.

Linux and Unix more command tutorial with examples
Tutorial on using more, a UNIX and Linux command for viewing the contents of a file or files one screen at a time. Examples of viewing a file, viewing multiple files, searching using regular expressions and opening the file in a text editor.