Last updated
Concentric text in Photoshop
One day you might just be insane enough to want to write concentric text in Photoshop. It is quite illegible and likely to give you a headache but if you still want to do it read on.
Table of contents
Creating the concentric line
Please note this only works in Photoshop CS and above. If you are on an older version of Photoshop this technique won't work.
To create a line for the text to follow we need to create a path for it. This is where you will need to be handy with the pen tool but with a bit of practice it is straightforward. First turn on Gridlines by going to View > Show > Grid. Then select the Elipse Tool and draw three circles that you will use as a guide to draw with. Make sure they are evenly spaced. The grid comes in handy here as you can just click on a point, hold down shift and draw the circle.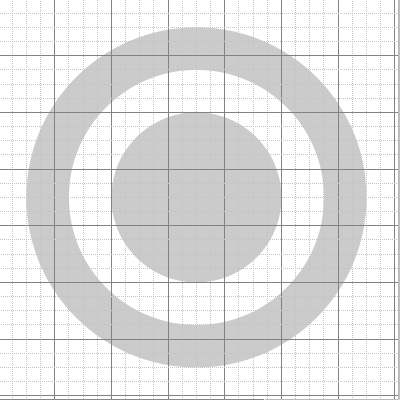 Following the curve
Then select the pen tool and in the options at the top make sure you have Path selected and not shape layers. Begin drawing your path and try to follow the edge of the circle as closely as possible. Don't worry if it isn't perfect as you can come back at the end and fix it. Personally I don't like my line to be precisely perfect but that is up to you. Once you have completed the path you can use the Direct Selection tool and the Pen tool to move any points that you are not happy with, or even create new ones. Here's what I ended up with.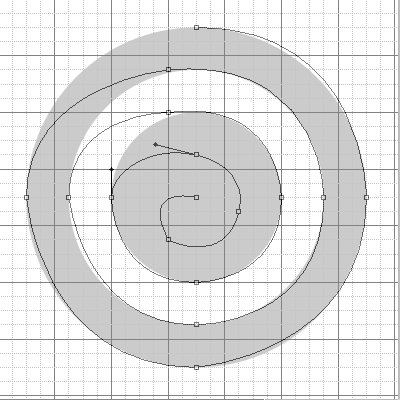 Adding in the text
Make sure the path is selected and then select the text tool. Hover over the start of the Path and you will see the icon change. This means that the text will follow the route of the path you have chosen. Then click and begin typing. All of your text will have to be on one line and if the text is longer than the space available it won't show. You can get round this by selecting all the text and then reducing the font size.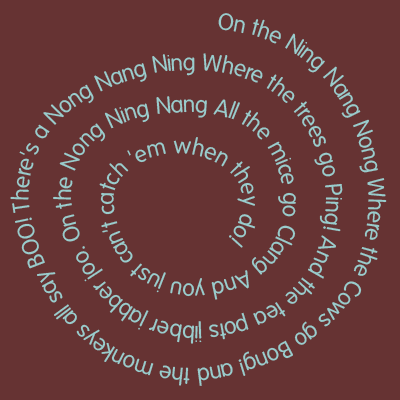 Have an update or suggestion for this article? You can edit it here and send me a pull request.
Tags
Recent Posts
Listening to BBC Radio with mpv
The BBC publishes high quality 320 kbps HLS AAC streams that can be used to listen to radio from the command-line using mpv. Here are the URLs and some aliases to start listening quickly.

Vim: So long Pathogen, hello native package loading
Vim 8 added a native way to load third-party packages. This means, for me at least, there is no longer any need to use a third party plugin helper like Pathogen.

Linux and Unix more command tutorial with examples
Tutorial on using more, a UNIX and Linux command for viewing the contents of a file or files one screen at a time. Examples of viewing a file, viewing multiple files, searching using regular expressions and opening the file in a text editor.