Last updated
Photoshop 101 - Transparent Fills
Photoshop doesn't come with the same one-click ability as Illustrator to make the fill of shapes or objects transparent. Here's a workaround.
Table of contents
What we want to achieve
I want to have shapes or anything for that matter have a stroke but a transparent fill. In Illustrator this would be easy but it requires a little more effort in Photoshop. Here's an example: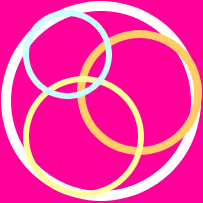 We want the shapes to overlap with a transparent centre but for them also to have a stroke.
The technique
First we draw the shape as normal. It doesn't really matter which colour you use as this will be hidden. Now in the layers palette (Window > Layers) find the layer for the shape you have drawn and right click on the layer. You will see the following flyout menu. You want "Blending Options".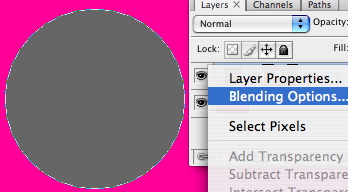 This will bring up the layer style dialog box. Give the shape a stroke by checking the Stroke box at the bottom. You can define the size of the stroke, fill colour and a few other options here.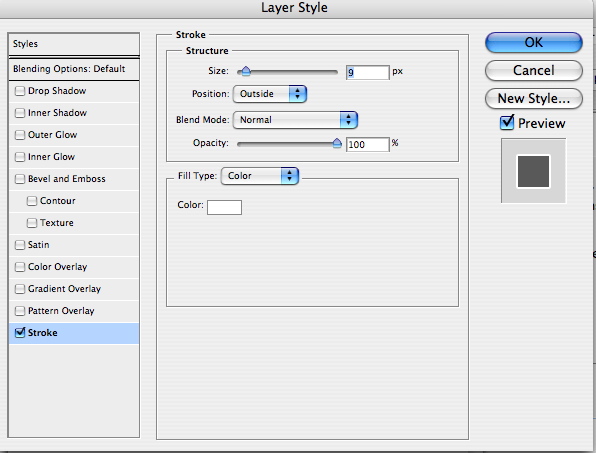 Almost done
To complete the effect return to the layers menu. You will see the Fill option. Click the flyout and reduce the percentage to 0%. This makes the fill transparent giving us the effect we want to achieve.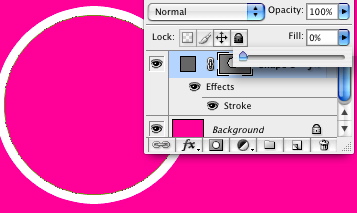 You can use this effect with any layer so if you have created a shape with the pen tool this will also work. Now you can happily layer up your shapes with transparent fills!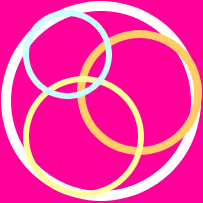 Have an update or suggestion for this article? You can edit it here and send me a pull request.
Tags
Recent Posts
Using HashiCorp Vault with LDAP
How to use HashiCorp Vault to setup an LDAP backed secret store with read-only access for users in groups and read-write access for specific users

Linux and Unix xargs command tutorial with examples
Tutorial on using xargs, a UNIX and Linux command for building and executing command lines from standard input. Examples of cutting by character, byte position, cutting based on delimiter and how to modify the output delimiter.

Copy a file in Go
How to copy a file in Go. The ioutil package does not offer a shorthand way of copying a file. Instead the os package should be used.